We are offering Never Too Late To Call in a special high quality vinyl limited edition.
Order Vinyl LP $30.00 plus shipping
*Please read the following carefully:
We are only pressing a limited quantity of LPs so it's first come, first serve. When they are gone we won't be manufacturing any more, so if you want one order it right now.
Because of the vinyl record's weight our shipping cost increases significantly. For this reason, we must charge extra shipping on any order containing an LP. Shipping cost will be calculated during checkout.
Check out our bundled Never Too Late To Call packages including CD, LP, shirt, & puzzle and save! Take a look here.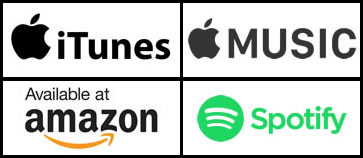 Track List & Samples
Never Too Late To Call (On vinyl LP)*
Product Code: NTLLP
Availability: In Stock
Related Products